Hazel (Year 2/3)
Class teacher: Mr Davies
Teaching assistant: Mrs Lawson (who will also teach the class on a Thursday afternoon and Friday afternoon with Miss Mason as TA).
We will be kicking off with our new topic 'Emergency 999' during the Autumn term. Our topic this term will focus on the life and work of Florence Nightingale and Mary Seacole and the changes they made to nursing. I have attached a copy of our topic plan and curriculum drivers so you can see what your child will be learning about in each curriculum area.
For more information on what we're covering in each curriculum area, view our Topic Web and knowledge organisers here:
emergency 999 topic plan 2023.pdf
hospitals knowledge organiser 2023.pdf
Reading/Phonics
Phonics lessons happens for 30 minutes three times a week whilst Guided Reading takes place on the other two days). Children read books linked to their Sounds Write phonics and have a new book sent home every two weeks along with a book from our PM scheme that is aimed at a child's individual reading level. PM books will be changed every week and reading levels assessed once a term.
It is also important that you hear your child read at least three times a week and comment in their Reading Records. As a parent, you are your child's first and most important teacher. When you help your child learn to read, you are opening the door to a world of books and learning. Reading aloud to children is the best way to get them interested in reading. Before long they will grow to love stories and books. Eventually they will want to read on their own. With the help of parents, children can learn how to read and can practise reading until they can read for their own enjoyment. Then they will have a whole world of information and knowledge at their fingertips!
On top of this, we do Guided Reading twice a week. This is where we read a class story together, discussing events, characters and introduce new vocabulary.
P.E
This term we will be P.E on a Tuesday and Friday. Children should bring their P.E kits in at the start of term and keep them in school on their peg.
Homework
We are currently reviewing homework this term. No homework will be set until we have had a chance to discuss views of children, staff and parents.
If you need to speak to me at any point about any aspect of your child's school life then please don't hesitate to ask for an appointment, call the school or email me at hazel@bellefield.wilts.sch.uk
We had the most amazing time on our S.S. Great Britain trip!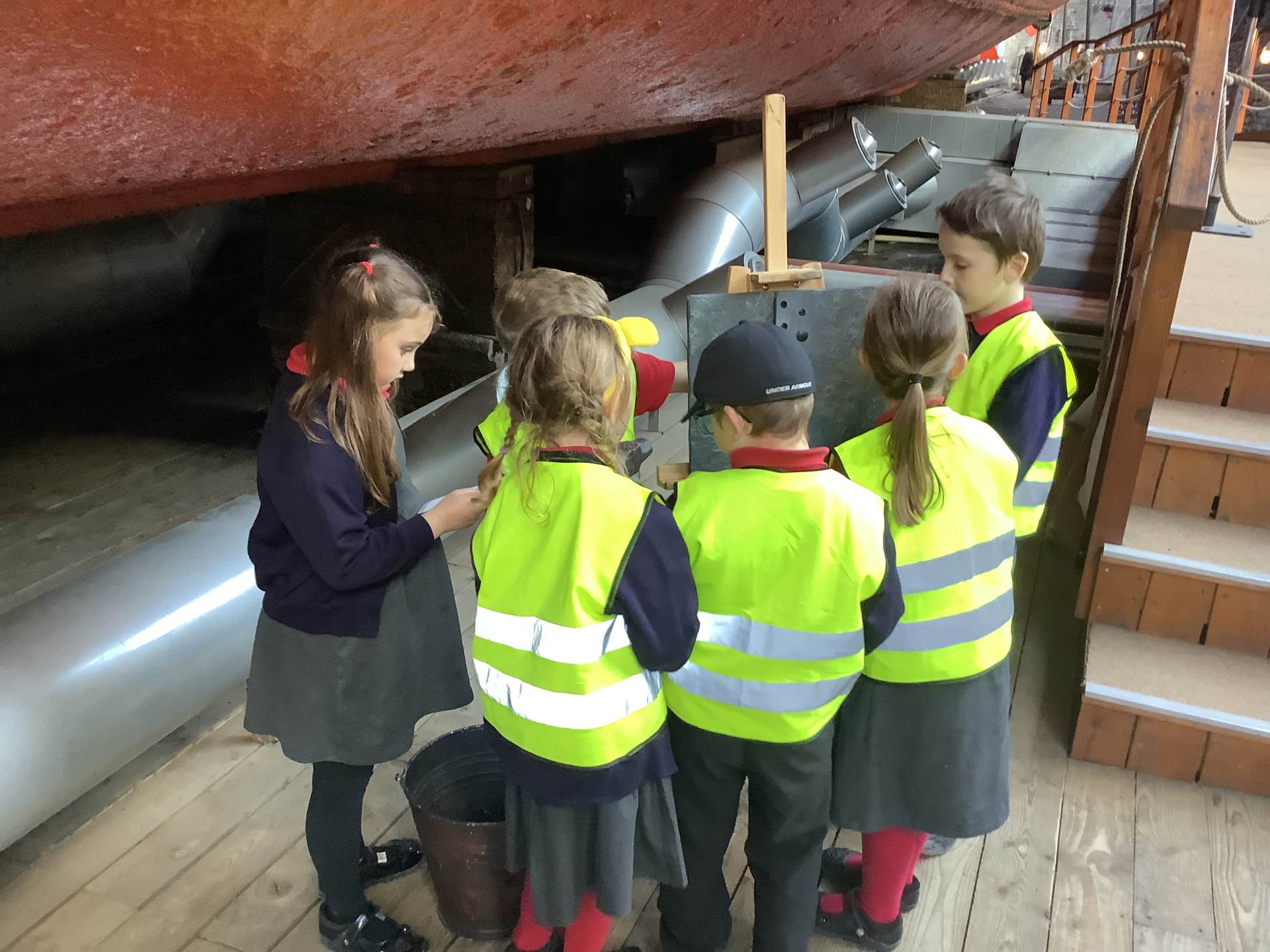 World Book Day 2022
Look at our amazing sock puppets... Great stitching everyone!